Latest news!
The Cameron's Grade 4
Places 2nd in the M.S.R.
3rd in the Medley
at the Caledonian Club games
at Pleasanton
Next band performance
the Annual Heart Walk
Saturday, Sept 15.
Don't miss our 70th Annual
TARTAN BALL and CEILIDH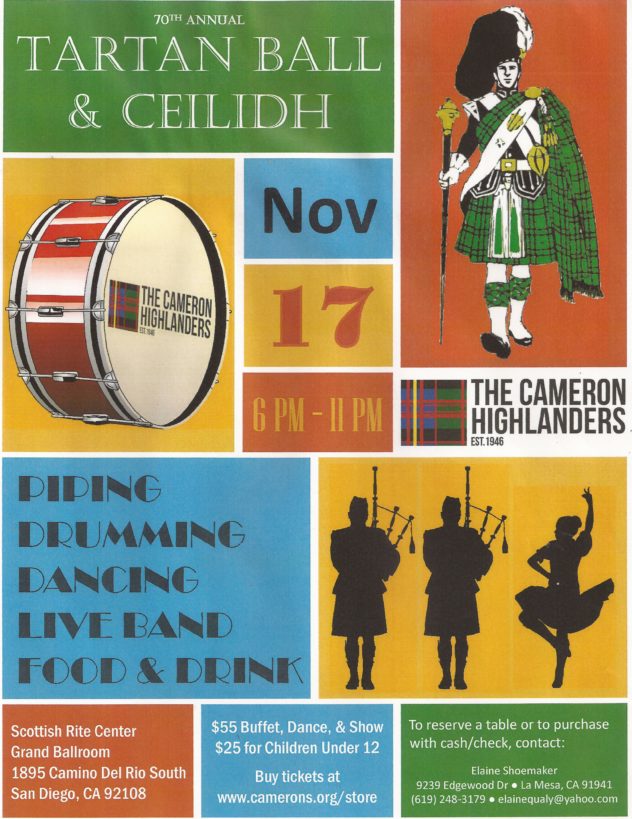 Visit our "STORE" page to
purchase tickets using Pay pal.