After a two hear hiatus,
The Cameron Highlanders would like to invite you to attend our 72nd Annual
Tartan Ball and Ceilidh
to be held on Saturday, November 12, 2022
Purchase tickets through our website at "The Store"
or per information on the flyer below.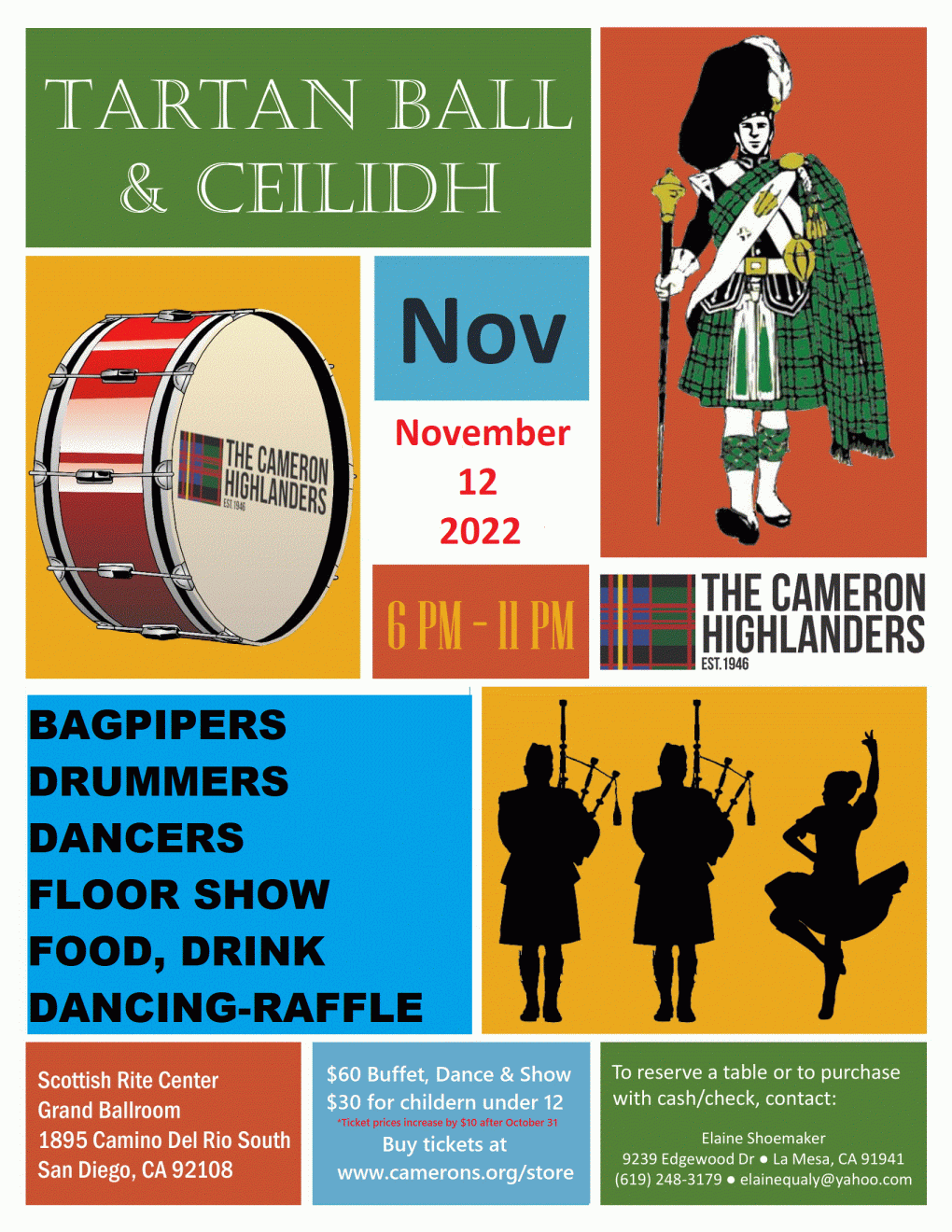 The Cameron Highlanders will once again begin
offering free lessons on bagpipes and drums
on Wednesday evenings from 6:30-7:30
at Helix High School
7273 University Ave
in the 1600 or Bannock Building.
Go to the "Instruction Page" for more information.